May 8, 2021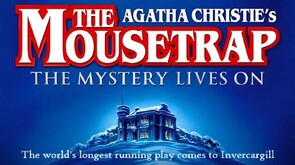 Repertory is pleased to announce that we have secured the rights to perform as our next major production The Mousetrap by Agatha Christie. After a successful season of Blackadder, The Golden Age, Repertory is now producing another blockbuster play at Repertory House from 18th-21st August 2021. The M...
read more
Saturday 15th May 7:30pm
Pictures in her head is a celebration of female songwriters and composers in Invercargill. It showcases music written by several women who live in Invercargill: from the local high schools, SIT and the community. Come along and support original music in Southland. This event has been made possible by a Creative Communities grant.

The bar will be open, so grab yourself a glass of wine and settle in for the night to hear some fantastic new music.